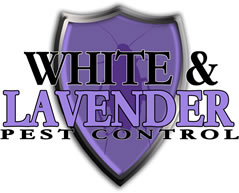 Estimate
Request a FREE inspection or estimate. Just use our brief form to get started:
Payment

Make online payments easily using your credit or debit card
Termite Control: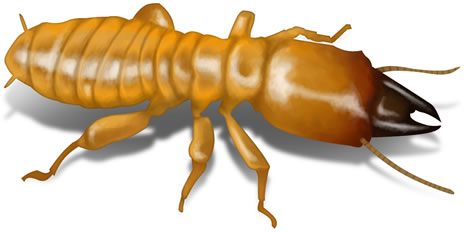 Subterranean Termite

FOOD
CELLULOSE (derived from wood and wood based products.)
MOISTURE
Require an outside moisture source. This may be from the soil, leaky plumbing, roof tops, etc.
ENVIRONMENT
Normally live and forage in the soil. Can establish a nest above the soil if an acceptable moisture source is found. Build protective mud tubes that lead from the soil to the home. Can move colony within soil when environmental conditions require.
COLONY SIZE
LARGE (A well established colony may contain over 7 million termites. Some species have numerous smaller colonies of several thousand termite members.)
EVIDENCE OF
ACTIVITY
1) Mud Tubes ascending from the ground to the structure or protruding from walls and/or trim.
2) Heavy termite swarming within the structure
3) Slits in the wood (flight slits)
4) Uncharacteristic waviness in the wood.
DAMAGE LEVEL
Some species of subterranean termites can consume 15 pounds of wood per week.
---
Termite contracts are for one year with a year-to-year option if the owner wishes to maintain the warranty.
Billing Statements are mailed out on the 1st of each month to reflect what service the customer has received and the balance due, if any.